Are you looking forward to having homemade food in Dhaka city? Then we are here to help you find the
best food delivery service. Food Link BD is one of them. They are a full-service catering-based company in Dhaka
for all your catering needs. Let's know more about their food service.
What homemade food does Dilaab serve?
Food Link BD is devoted to delivering healthy, super delicious food and delivery with trusty. And they timely delivered the homemade food delivery service in Dhaka to spice up your event. That's why they have a huge
menu card. But mostly they give you some special package. Their main target is working people. The people
who need daily homemade food for their lunch. Here, they offer you 'AmarLunch' for lunch service.
The offer has six different menus for six days. Where they included all types of Bengali food. Apart from that,
they organize weddings, corporate events, new year parties, particular day parties, private or public parties, religious occasions, or anything. Food Link BD delivery service has two menu cards which are:
Corporate menu
Wedding menu
Corporate menu homemade food delivery from Food Link BD
Here, the menu has three different packages. Where they offer package 1 for 110, package 2 for 125, and package 3 for 150 Taka. The menus are different from one day to another. From Saturday to Sunday they
make:
plain rice,
fish curry,
beef curry,
chicken masala,
daal,
vorta,
mixed vegetables,
begun fry
Also, they have khichuri, teheri, biriyani, morog polao, boiled egg, tikka, seasonal shakh, firni, salad, etc. These menus give you a homemade food feeling.
Wedding menu from Food Link BD delivery service
Dilaab is the best homemade food delivery service in Dhaka that will give you the best wedding food. Here, they
have three different charts. Which includes three different menus. The name of those menus are :
Best Seller
Chef Recommendation
Popular Choice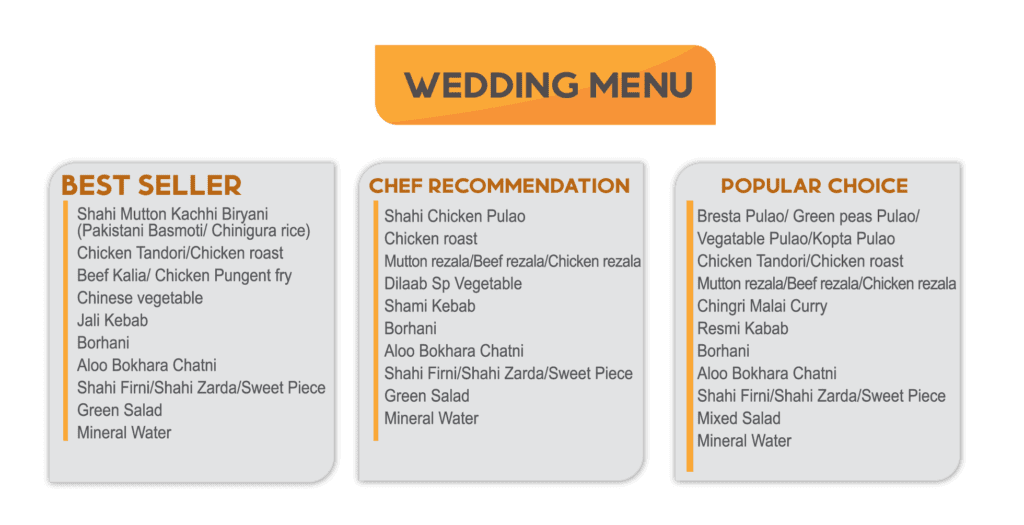 How to order homemade food from Dilaab?
If you are looking forward to ordering delicious homemade food from them, then you have to visit their website or their social media page. Their contact number is +8801716474676 and you can also visit their office. The address is Ambon Complex (15th Floor), 99 Mohakhali Dhaka-1212 Bangladesh. Therefore, you can also check
other things through their mail address
Where do they deliver homemade food in Dhaka?
Food Link BD has a great kitchen that delivers food at Mohakhali, Gulshan 1-2, Banani, Bashundhara, Niketan, Badda,
Baridhara, Cantonment. So, if you need tasty food then you can order according to their time. No more unhealthy food, try the homemade one. Apart from this, you can also have a great price. Which can help
you to save money.
If you need great food at a reasonable price then Dilaab is the best choice. And they are quick in service. Which
add an extra point. So, go and order the food of your choice and enjoy the homemade best food in Dhaka city.
You can also check our article related to education. Study in Malaysia from Bangladesh with Scholarship in 2022